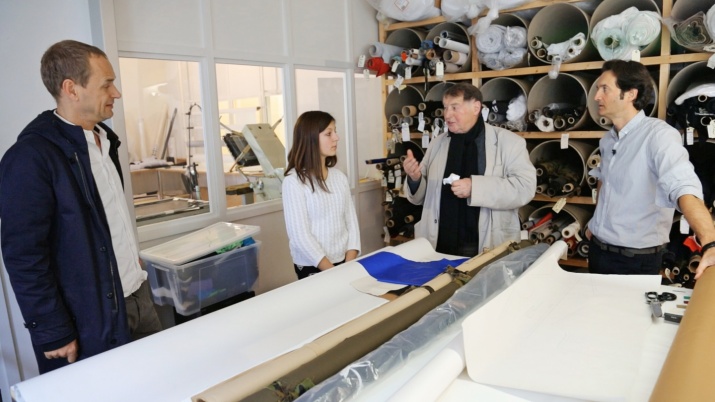 1939, Fulda, Germany. Lives and works in Fulda.
Host name(s):
Thomas Deutschenbaur
Host profession(s):
Textile producer and developer, Development Never Stops
Walther has been making works from fabric since the 1960s. His pioneer- ing work 1. Werksatz (1963 – 69) consists of objects made from cotton, with which viewers are invited to interact: to lie in them, cover themselves with them, or crawl through them. This potential for interaction is a vital part of the work. For Manifesta 11, Walther has collaborated with a textile developer to create a garment out of Deutschleder. According to Walther, the robust cotton fabric appears 'fairly exotic in everyday life', but is not 'eccentrically costume-like'. Employees of the Kunsthalle and the Park Hyatt hotel can be seen wearing this new design; the hotel employees also carry out special instructions given by Walther.