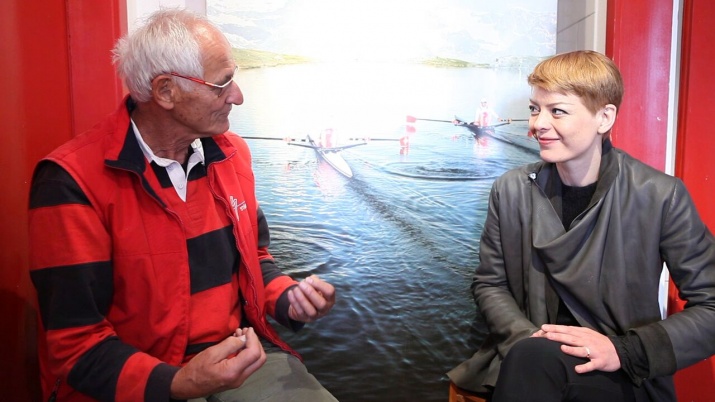 * 1977, Frankfurt am Main, Germany. Lives and works in Berlin.
Host name(s):
Melchior Bürgin
Host profession(s):
Boatmaker, Stämpfli Racing Boats
As Peter Sloterdijk explains in his book Stress and Freedom (2011), Jean-Jacques Rousseau was in a boat on a Swiss lake when he arrived at his notion of freedom, which continues to impact European society to this day. Jorinde Voigt joins these points of reference. Her drawings at Löwenbräukunst take on the dimensions of a 1920 racing boat, which is also on display. Studies for the drawings can be found at Stämpfli Racing Boats AG, where the boat was constructed.