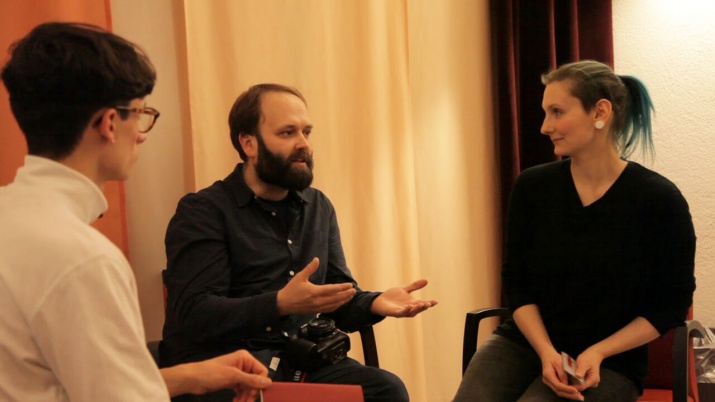 * 1977, Prague, Czech Republic. Lives and works in Prague.
Host name(s):
Sabrina Meyer
Host profession(s):
Preparator, Institute for Clinical Pathology, UniversitätsSpital Zürich
Pathologists research clinical abnormalities in the body and carry out autopsies to establish the cause of death. Their work demands that they treat the dead with utmost professionalism and respect. Jiří Thýn is fascinated by this routine relation to death. He has contemplated the effect this job has on its practitioner in an intimate exchange of letters with his host, excerpts of which are on display in Löwenbräukunst. In the Uni- versity Hospital Zurich, he has covered the grand windows with translucent vinyl and a text reflects on the sublimation of everyday experience into our deeper layers of intuition. The courtyard is only visible through this clear lettering.