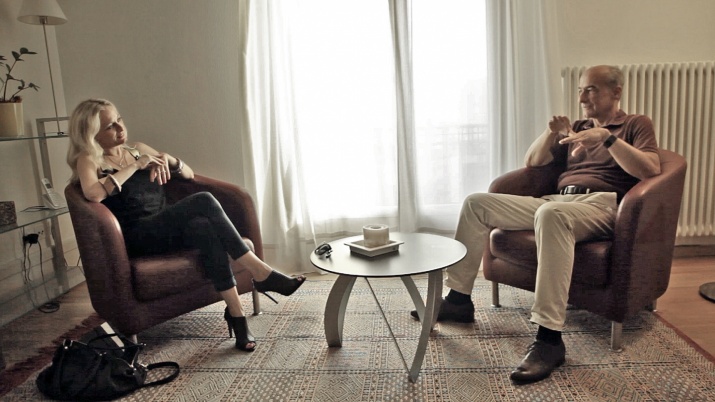 * 1976, Locarno, Switzerland. Lives and works in Zurich.
Host name(s):
Dr. Peter Hain | Dr. Olaf Knellessen
Host profession(s):
Psychotherapist, specialist in psychotherapy and childhood and adolescent psychology, own practice | psychoanalyst, own practice
Una Szeemann underwent hypnotherapy at her first host's practice in order to reactivate a vision about her intentions in the form of a seed. Szeemann then created objects that developed from the seed that she described under hypnosis. In the videos on display in Dr Hain's practice, the psychotherapist talks about the process, followed by her second host, a psychoanalyst, Dr Knellessen, who analyses the objects. By integrating different states of consciousness into the creative process, Szeemann tries to activate alternative sources of inspiration.