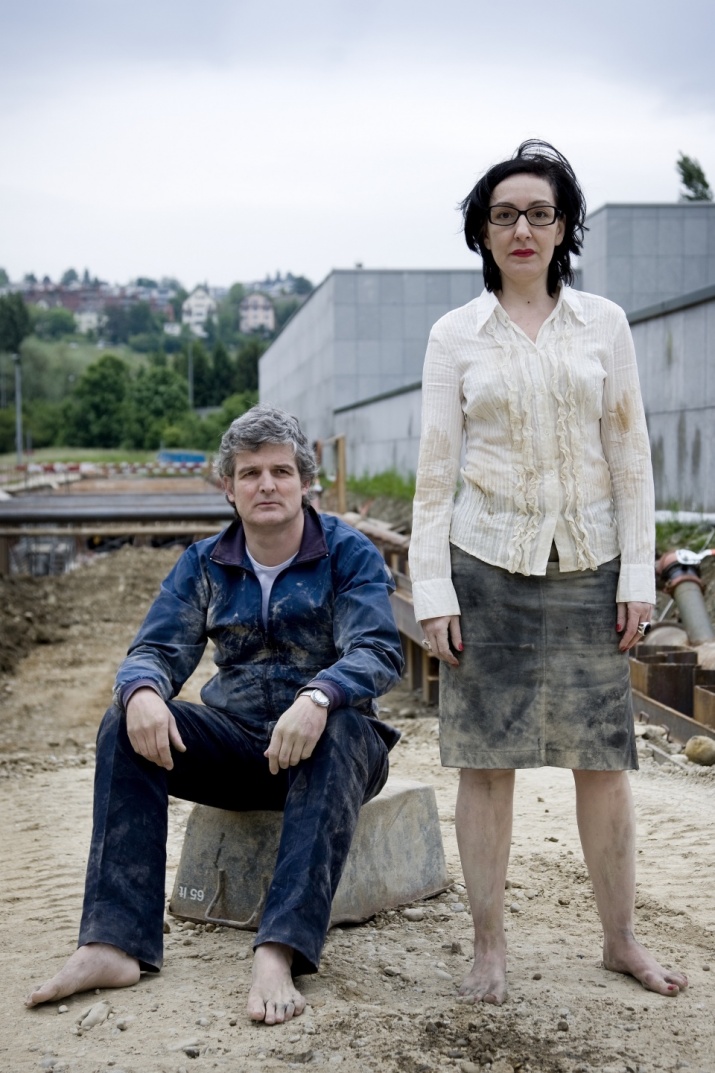 Self-Portraits and Self-Promotion includes works from: Anon. (CN), Bochner, Mel (USA), Chris Burden (USA), x-T Kriszta Nagy (HU), Giovanna Olmos (USA), RELAX (chiarenza & hauser & co) (CH), Daniela Rossell (MX), Ed Ruscha (USA), Alexander Shein (RU), Frances Stark (USA), Werner Weber (CH), Jędrzej Piotr Wijas (PL)
Self-Portraits and Self-Promotion
During the Renaissance, the rise of better and cheaper mirrors saw the spread of self-portraiture and granted the artist a new social status. In the age of social media, many offer up visual content to promote themselves as a brand, craving recognition from digital eyes. This room explores the overlaps and differences between the procedures of self-promotion used by professional bodies and individuals. Corporate videos, election posters, self-portraits: how do the police and the military but also politicians and artists represent their power and interests to the public?