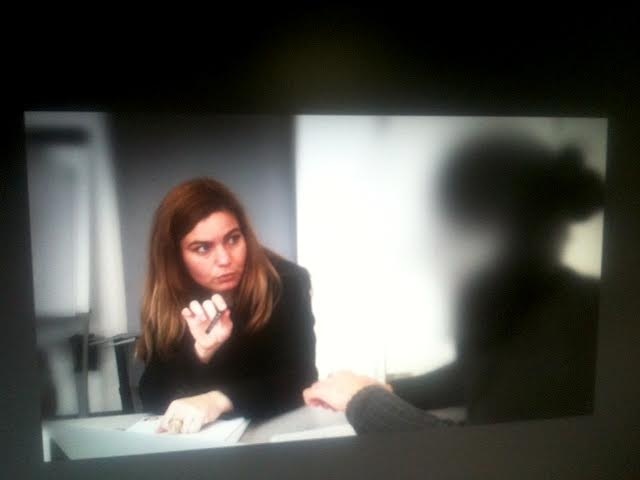 * 1979, Athens. Lives and works in Athens and New York.
Host name(s):
Dr. Josephin Varnholt
Host profession(s):
Banker, Bank Julius Bär
Two copies of Georgia Sagri's modular sculpture are presented in Löwenbräukunst and Bank Julius Baer, incorporating the variables of the two contexts and the parameters of accessibility. The identical structures hold signs (painting, text and video) of interactions that happened under the influence of the sculpture's system of support. Sagri is concerned with the construction of identity. 'If I don't question the stereotype of profession,' she says, 'I am tacitly agreeing with the assumption that identity construction is always based on survival, power, money and control.' The artist instead locates our fundamental 'curren- cies' in behaviours, describing her own practice as an 'adventure of behaviour'.