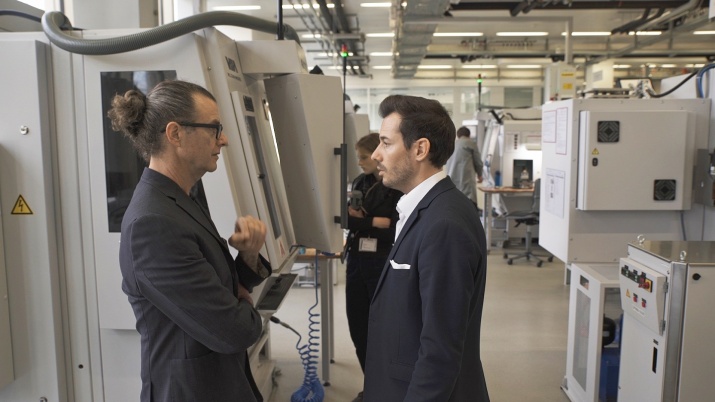 * 1957, Yonkers, NY, USA. Lives and works in New York.
Host name(s):
Adriano Toninelli
Host profession(s):
Master watchmaker, Officine Panerai
This complex kinetic sculpture, on show in Les Ambassadeurs shop, appears to be driven by the tiny tourbillon mechanism from inside a watch, specially designed by Adriano Toninelli. This miniature movement is transferred through cylindrical zoetropes up to a moving neon sign that reads, 'the world is cuckoo clock'. In fact the sculpture is powered
by other means – making the hoax a metaphor for 'cuckoo' manipulations of power. Taxidermy birds, unblinking and immobile, adorn this representation of the crazed mechanisation of modern life, in which drones, not birds, circle overhead. Jon Kessler's visual diary of the process is on view in the Helmhaus. This project has been generously supported by Officine Panerai, Corporate Supporter of Manifesta 11.