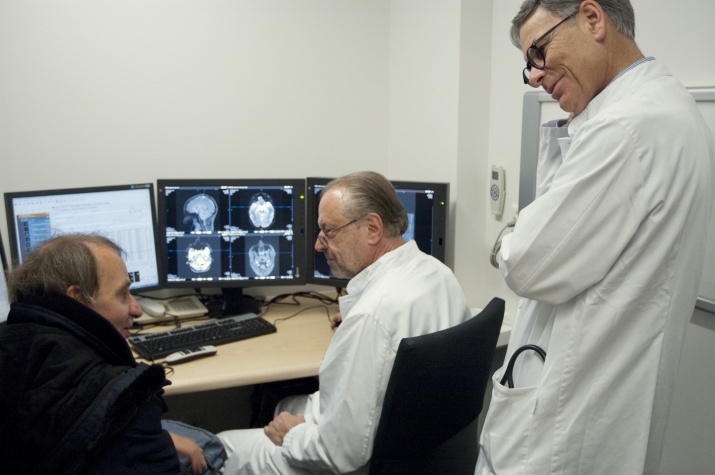 * 1958, La Réunion, France
. Lives and works in Paris.
Host name(s):
Dr. med. Henry Perschak
Host profession(s):
Medical Director, Medical Assessment Center, Klinik Hirslanden
For one of the first public presentations of his visual art, Michel Houellebecq turns a microscopic gaze on his own health. He headed to Zurich for a full-body check-up with some of Switzerland's famous specialists. In the Helmhaus and the Hirslanden clinic, visitors can see his beating heart and his blood pumping, and will be allowed to take away a print-out of Houellebecq's electrocardiogram and blood analysis. Houellebecq displays X-rays and other visual results alongside invoices for the tests.