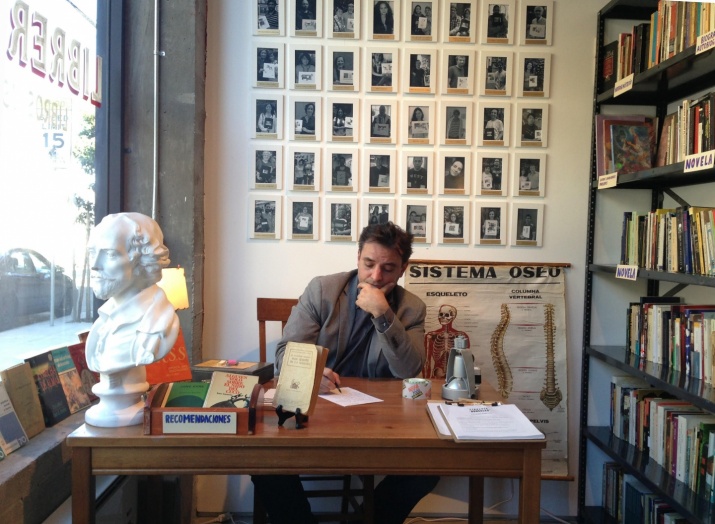 * 1971, Mexico City
. Lives and works in New York.
Host name(s):
Daniel Binswanger
Host profession(s):
Journalist, Das Magazin
Together with his host, Pablo Helguera has researched details of the Swiss job market. He is turning the results of his enquiry into a continuous picture story, a comic to be printed in the weekly supplement Das Magazin. The cartoon's protagonist, Bolito Husserl, has tremendous knowledge, but is unable to find a job. Bolito's almost absurd overqualification shows the flipside of the social trend towards highly specialised training and education. Meanwhile, his odyssey of stops and starts exposes the saturation of certain parts of the Swiss job market. At the same time, his Artoons will be realised as a mural in the corridors of Löwenbräukunst.
The comic series of Bolito Husserl by Pablo Helguera will be published weekly during Manifesta 11 in Das Magazin, a Saturday supplement in some Swiss newspapers.*
* Tages-Anzeiger, Basler Zeitung, Berner Zeitung BZ, Der Bund.