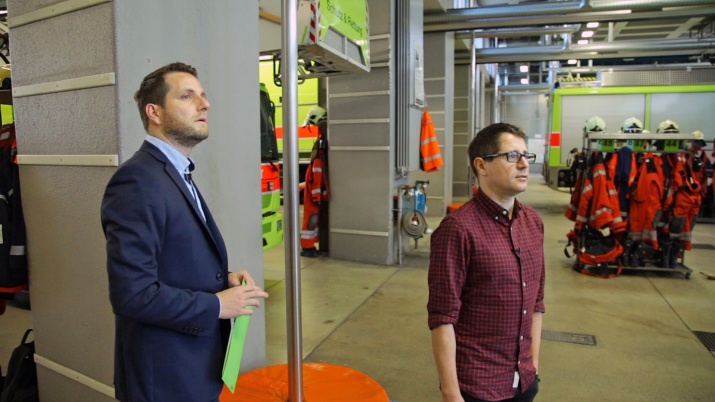 * 1970, Olot, Spain. Lives and works in Barcelona.
Host name(s):
Roland Portmann
Host profession(s):
Head of Communication, Schutz & Rettung Zürich
This mockumentary presents members of the Zurich Fire Department in the process of contributing to a fictitious event organised by the City of Zurich: a fundraising concert and the installation of a giant sign providing the city with a new motto, inspired by a Tina Turner hit. The film documents the vicissitudes of rehearsals in and around the fire brigade's headquarters, while a peculiar choir sings Carles Congost's lyrics to a classic gospel song. Between the pyrotechnics and the pageantry, the film addresses a series of questions about work, leisure time and economy in the developed world. It confronts the idea of vocational work with the financial concept FI/RE (Financial Independence – Retiring Early), an acronym that equates wage labour with a modern form of slavery.