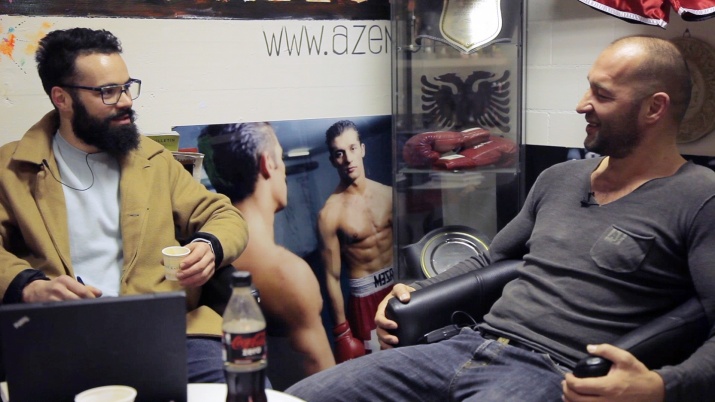 * 1986, Hradec Králové, Czech Republic. Lives and works in Prague.
Host name(s):
Azem Maksutaj
Host profession(s):
Personal trainer and Thai boxing world champion, Azem Kampfsport
Matyáš Chochola detects a quality of devotion that is intrinsic to both martial and visual arts practice. Azem Maksutaj's fourteen wins as Muay Thai world champion reflect years of spiritual training as well as perfecting punches and kicks. The physical and mental discipline required by Thai boxing offers practitioners a certain freedom the chance to immerse themselves in another world. Chochola, who searches for that world in his art practice, traces the stories latent in sports equipment, such as punch bags, marked with individual efforts and experiences. This sculptural intervention is located in Maksutaj's Thai boxing studio in Winterthur, a beautiful city to visit, and just twenty-five minutes by train from Zurich.