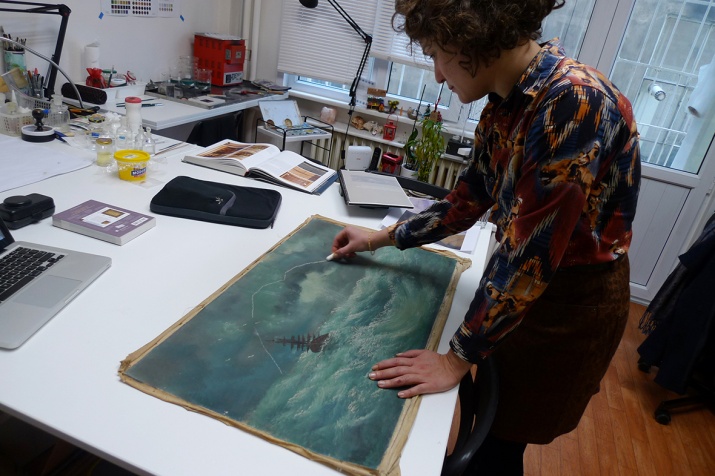 * 1982, Istanbul, Turkey. Lives and works in Istanbul.
Host name(s):
Nicolas Boissonnas
Host profession(s):
Paintings conservator
How do representations of landscapes feed into the construction of national identity? Aslı Çavuşoğlu's approach to this question is by way of the lost continent of Mu, which, according to myth, sunk into the Pacific. Atatürk, founder of the Turkish state, thought it was the cradle of Turkish civilisation. The Alps, too, play a large part in Switzerland's self-perception as a fortified and independent nation. Working with a picture restorer, Çavuşoğlu searched for the hidden landscape of Mu in Swiss landscape paintings, both uncovering the layers beneath and altering the picture's surface. There is an idealised image of Switzerland that is just as non-existent as Mu.