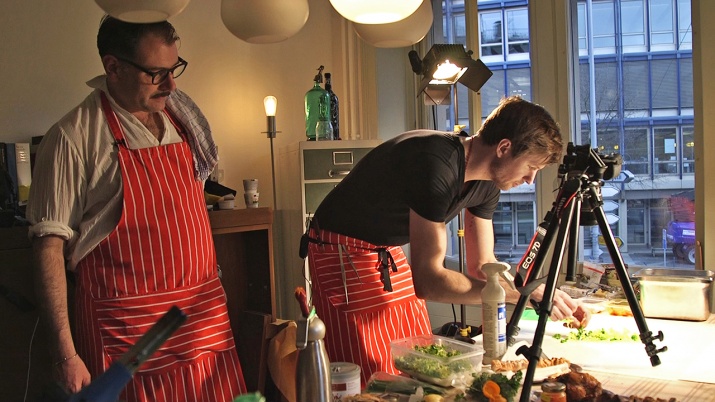 * 1975, Bristol, TN, USA / Tennessee. Lives and works in Berlin.
Host name(s):
Fabian Spiquel
Host profession(s):
Michelin-starred chef, Maison Manesse
Imbissy is a play on the English word 'Embassy' and the German word Imbiss (snack stand). John Arnold researched key state banquets and other events of historical and diplomatic importance that took place in Switzerland and, with chef Fabian Spiquel, has reinterpreted dishes from their original menus. For the duration of the biennial, these culinary creations will be cooked and served in Zurich Imbisse. As swanky state soirée meets simple street food, the tastes of the past make new connections in their current settings. The 'Imbissadors' and their regular clientele are brought together with embassy representatives, other politicians and anyone willing to take a bite, resulting in alternative forms of diplomacy and reconsiderations of history.