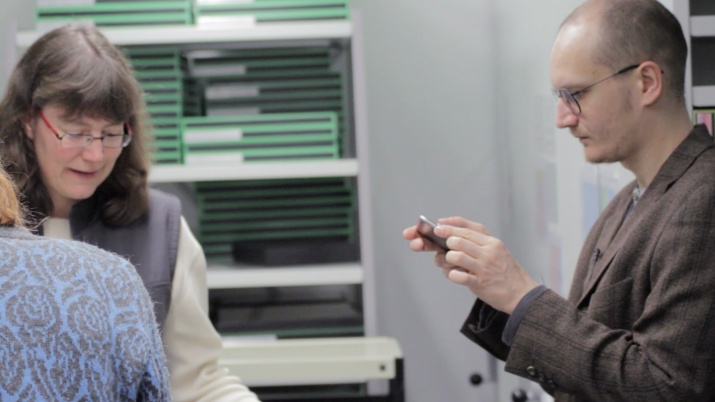 * 1986, Kyzyl, Tuva Republic, Russia. Lives and works in Moscow.
Host name(s):
Martin Rüsch
Host profession(s):
pastor
Satellite(s):
Wasserkirche
Evgeny Antufiev and the Pastor Martin Rüsch's conversations revealed
a shared fascination for rituals of remembrance. Eternal Garden stems from a quote in the Bible comparing the transience of human life to the wilting
of a flower. Antufiev is compelled by the oblique connections formed when species are named after deceased famous figures. He has adorned the Wasserkirche with bowls of roses named after literary greats, while a giant rendering of a butterfly is suspended from the ceiling – an ode to Vladimir Nabokov's other respected career, in lepidopterology. Antufiev's film in Löwenbräukunst presents his pilgrimage to Nabokov's butterfly collection in Lausanne.